LIBRARY/ART
The Reanimation Library is interested in artists who use libraries and archives in their work. The Library believes that the history, goals, and methodologies of library science provide a rich set of material for artists to mine.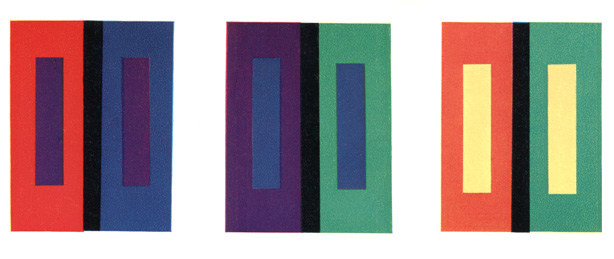 Founded in 1999 by artist Walid Raad, The Atlas Group is a fictional archive consisting of lectures, documentaries, and installations about Lebanon's civil war. Through it, Raad has created an alternative world, one in which conflict is not portrayed as a succession of facts, but as an abstract composition of memories and media reports. Here, Raad documents the historical figure of Dr. Fadi Fakhouri—leading civil war historian—through notebooks, videos, and photographs.

The Bidoun Library is a collection of books, catalogs, journals, and ephemera that traces contemporary art practices as well as the evolution of the various art scenes of the Middle East. This peripatetic new resource had its first outing at Abu Dhabi Art, November 19–22, 2009, and is now being developed as a touring, pop-up resource.
The project space allows visitors to explore, research, and create wide-ranging connections through materials that are generally unavailable commercially. We have focused particularly on materials created by and for artists, as well as those published by independent organizations based in the Middle East.
Besides print materials, the library includes music programs compiled by artists, including Hassan Khan and Tiffany Malakooti, presented via iPod listening posts, and screens for browsing the Middle Eastern section, curated by Bidoun, of the avant-garde sound and film archive website UbuWeb. Featured independent publishers in this first version of the library include Ashkal Alwan and the Arab Image Foundation.

For its Spring 2003 issue on "Property" Cabinet Magazine, a non-profit Art and Culture quarterly, purchased a 1/2 acre of land outside of Deming, New Mexico for $300 on eBay. In July 2004 that site became the Cabinet National Library, a three-drawer file cabinet which serves as a repository for Cabinet Magazine.

An ongoing project by Daniel Gustav Cramer and Haris Epaminonda, "The Infinite Library" aspires to move beyond the categories that traditionally define books. Theirs is a collection arrived at through "inhuman and coincidental" processes, in which the second pages of any two books may be sewn into a unitary volume and, at times, overlaid with geometric patterning.

The Interstitial Library's Circulating Collection is located at no fixed site. Its vast holdings are dispersed throughout private collections, used bookstores, other libraries, thrift stores, garbage dumps, attics, garages, hollow trees, sunken ships, the bottom desk-drawers of writers, the imaginations of non-writers, the pages of other books, the possible future, and the inaccessible past. In a sense, this library has always existed. However, until now it has had no librarians, no catalog, and no name.

The Journal of Protest and Aesthetics Slide Library welcomes images of both art and political activity in the following genres; tactical media, street protest, new media, hacks, interventions, direct action, radio piracy, relational aesthetics, utopian proposals, landscape/spatial investigations, squatting, precarious practices, neo-situationist experiments, fucked technology, experimental documentary, weirdo sculpture, mindfuck painting, bizarre partying, race baiting, weird ecology, street graphics, provide a service, art in the expanded field, nvcd, queer art, inappropriate performance, visionary architecture and landscape design, graffiti, tweaker fashion, anything hybrid, gardening, scripted revolution, zapatista poetics, genetic art, conceptual art, solar powered creations, giving hope to the hopeless. The Library accepts up to 10 35mm slides, cds of images, dvds/vcr tapes (ntsc preferably) of produced work or documentation, posters and publications produced for projects and any other related ephemera.

The Library Project was an art installation that took place on the campus of Wesleyan University in the fall of 2003. It was organized by Jeffrey Schiff, an art professor at Wesleyan, and it sought to create works that explored the nature of the library - its vastness, its proliferation, and the peculiarities of its organization. This site features images from and information about the project.

The work of Chicago-based group, Temporary Services, The Library Project was a secret donation/intervention of 100 altered and artists' books into the stacks of Chicago's Harold Washington Library Center.

The Martha Rosler Library is comprised of more than 7,000 volumes selected from the books at her residence and studio in Brooklyn and academic office in New Jersey. The contents range from political theory, art history and poetry to science fiction, mystery and children's books; they include periodicals, dictionaries, maps and travel books, as well as photo albums, posters, postcards and newspaper clippings.

Deaccession is a collaborative project between artists Julia Weist and Maayan Pearl. Over a two year period, the process of deaccession (withdrawing or discarding books from a collection) was researched and documented. During a period of cross-country travel, public libraries serving the cities with the highest literacy rate for each US state were visited and their de-acquisition processes recorded. The website and its accompanying exhibition in April 2007 represents a searchable catalog of otherwise uncontextualized information about the nation's libraries. The archive provides an opportunity for the public to explore and compare institutional determinations of intellectual relevance.

Ongoing since 1997, Stephanie Diamond has developed is a personalized system to catalogue, archive, and store over 20,000 of her photographs. The photographs range from her grandparentís images, her childhood images, her college images, to her current images. This was once a private system to store and organize her work, but in the past few years it has become the focus and starting-off point for much of her practice and projects to date, and has become an art piece within itself. Boxes, images, and envelops are labeled, categorized, titled, and numbered according to place, event, function, and use.